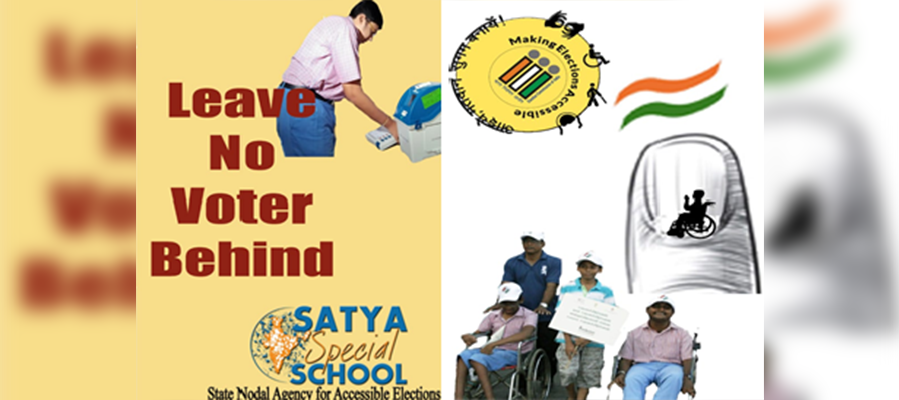 The Lok Sabha Elections in 2019 brought with its the usual fervour, dining rooms and office canteens turned into debate centres, and its impact was felt nationwide. PWDs looked on from side-lines watching the drama unfold, but with very little or no say in it.
Starting April 2018, several meetings were held by different stakeholders such as NIEPMD with SNAC, CRC, Polling Officers, NGOs and other Government departments / officials.
By mid November 2018 the Election commission started working towards the goal of making the Lok Sabha elections 2019 truly inclusive by enabling a barrier free environment and increased accessibility for PWDs. The landmark announcement was made during the National Voters Day 2019.
Satya participated and aided this process from inception to execution by being selected first as the civil representatives for leveraging their experience with PWDs, and then as the Local Non-Government Organization to monitor implementation of this process in Pondicherry.
Riding up to the elections, as a First phase enrolment of PWDs in various urban, semi urban and rural areas of Puducherry started. Further awareness drives covering around 250 students from 17 special schools through events such as drawing & painting competition, slogan writing & quiz on Elections was organised.
Mock drills of the use of EVMs gave the PWDs an opportunity to experience the election process in a practical manner.